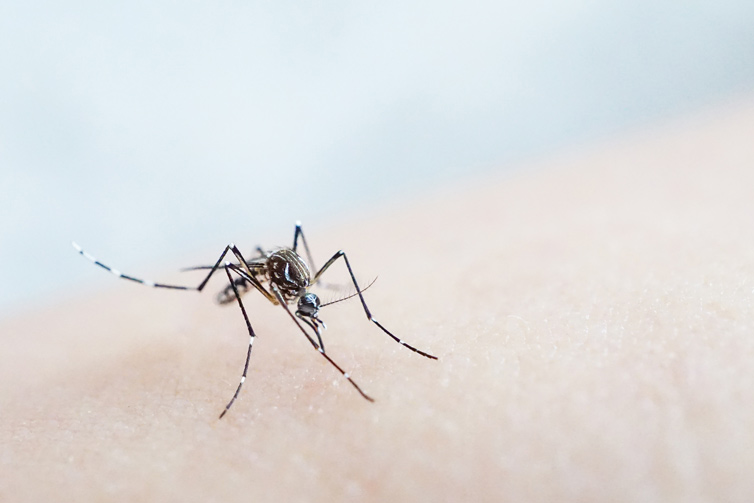 Mosquito & Tick Pest Control Service
How to Get Rid of Mosquitos and Ticks in Austin?
Initial Visit
Your Service Pro will perform a thorough inspection of your yard to identify pest activity and potential breeding places for mosquitoes and ticks. Mosquitoes need standing water to reproduce. Areas such as a bucket of water, bird feeder, low area in the yard, or anywhere water can pool up. Mosquitoes and ticks both like weeds, brush and long grass to hide in. Ticks use this foliage to climb up so they can latch on to either you or your pests as you walk through your yard.
After Inspection
A customized treatment plan will be created for your property. Any standing water sources or pest hiding places will be removed and then noted so you can monitor them as needed. The service pro will then apply a fogging solution to your yard and bushes to remove existing pests as well as apply a larvicide in standing water sources to kill existing mosquito larvae before they hatch.
Monthly Treatments
For the rest of mosquito season, we will retreat once per month to keep new mosquitoes and ticks from re-evading. We will also re-inspect each treatment and adjust treatment as needed to keep your property mosquito and tick free.
Satisfaction Guaranteed
We cannot guarantee you will never see a mosquito again but we can generally reduce the population of these pests by about 90% within just a few weeks. If for any reason there are more outbreaks between service simply let us know and we can return for free within 1 business day for a re treatment.
Treatment methods
Source Reduction
Find and remove any standing water and potential pooling areas were mosquitoes could breed. And any long grass or thick brush area will be identified and then noted for ways to maintain and to reduce breeding grounds.
Fogging
Fogging around home and throughout bushes and grass will eliminate existing mosquitoes and tick, as well as help prevent more from entering your property. The property line will also be fogged to create a barrier for more pests from entering your property.
Larvicide
Larvicide is used to target developing mosquito sites while they are still in their larval stage. This is used to treat water sources that can't be removed but will stop them from growing.